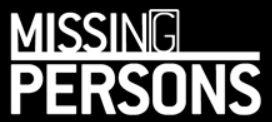 "….. A child goes missing every 40 seconds in the U.S., over 2,100 per day.  In excess of 800,000 children are reported missing each year; another 500,000 go missing without ever being reported." - Office of Juvenile Justice and Delinquency Prevention (OJJDP).
A missing person is defined by the Department of Public Safety (DPS) as: A person, who has been reported missing, by a credible person, whose whereabouts are unknown.
The disappearance of an eighteen-year-old Bennington College student in 1946 resulted in the changes of attitude of many opposed to the formation of a Department of Public Safety in Vermont.  Bennington County officials were unsuccessful in locating the student and were forced to call on State Police investigators from Connecticut and New York for assistance.  Local investigators and the State Police from Connecticut and New York were at a loss for clues in the case and consequently, Vermont's Governor called the Federal Bureau of Investigation (FBI).  Tragically, this case was never solved.
The Vermont Intelligence Center (VIC) was requested by Vermont State Police Command Staff, in April of 2007, to assist in the tracking of all reported missing persons throughout the State.
To accomplish this, the VIC created a tracking system that provides a never-before seen comprehensive report on ALL missing persons in Vermont.  The System identifies how long a subject has been missing; how many times an individual has been reported missing; if a juvenile, whether they are in the Department of Children and Family (DCF) custody; if the subject has any health / mental health issues; and if there are any suspicious circumstances involved with the case.
Tracking of the missing cannot be done alone.  The VIC works with Vermont Criminal Information Center (VCIC), DCF, and the entire law enforcement community to ensure that we are all working together for the safe return of the reported missing person.
Since the VIC's initial design of the missing person tracking system, there have been a variety of upgrades and procedural changes.  Today, the entire process is very controlled and precise, logging 508 missing Persons in 2017, producing 158 missing person law enforcement notifications, and 109 public postings to the Vermont Missing Person Facebook page.  The overall result for the state of Vermont has been a more effective and efficient means for laws enforcement to respond to missing person reports within our communities.